The hybrid delivery model
Curing a shortage, with no end in sight
In a recent study 330 senior IT managers were asked to identify the biggest problem in software development. Their answers are summarised in the graph below. Interestingly the study found that a full 86 percent of answers were related not to technology or to the ideation of valuable products, but rather to that of execution, having access to adequate talent and capacity to handle incoming work.
With enterprises of all kinds gearing up to implement digital strategies, the search for tech talent is starting to look less like a competition, and more like a war. Another recent survey of global CIOs found that 65% felt a shortage of talent was holding their organization back – the highest rate in a decade. And it's spreading worldwide.
By all accounts this is likely to be a long, drawn-out struggle that will be tough for even the best and brightest companies to win. Management consultant Korn Ferry has warned that the seemingly unstoppable digital revolution may be "about to hit a wall" as the skills shortage in the global tech sector climbs to 4.3 million people by 2030, costing a staggering US$450 billion in lost output.
Companies are adopting a range of tactics in response to these realities: hiking salaries, easing dress codes, even funding weddings or paying off student loans in a bid to boost their appeal to new hires. Some are looking to outsourcing or automation to ease the labour crunch. But full-scale outsourcing isn't a realistic option for every project, and automation doesn't reduce the need for talent – it just changes the kind of talent that you need.
Report a lack of talent holding their organisation back
Plan to use automation to remove the need for additional headcount
Use outsourcing to access skills, cost savings is a lower priority
Report YoY increasing IT budgets
The issues of singularity
On the backdrop of a marked shortage of skilled labour IT and business leaders alike are scrambling to find talent capable to execute their digital ambitions, many only to find that their local markets are depleted or that the competence required is prohibitively costly. Adding to their troubles executives regularly find that sourcing talent available in other markets come with challenges of its own. Where fully local teams in developed markets are often restrictive both in availability and costs outsourced teams struggle with the nature of distance and work culture differences.
Problems with fully local teams
Limited talent availability and high retention risk.
Homogeneous teams exposed to groupthink.
High and rising cost.
Problems with fully outsourced teams
Differences in culture, communication and work habits.
Misalignment in strategy, prioritisation and processes.
Underestimating overhead and fit with own capabilities.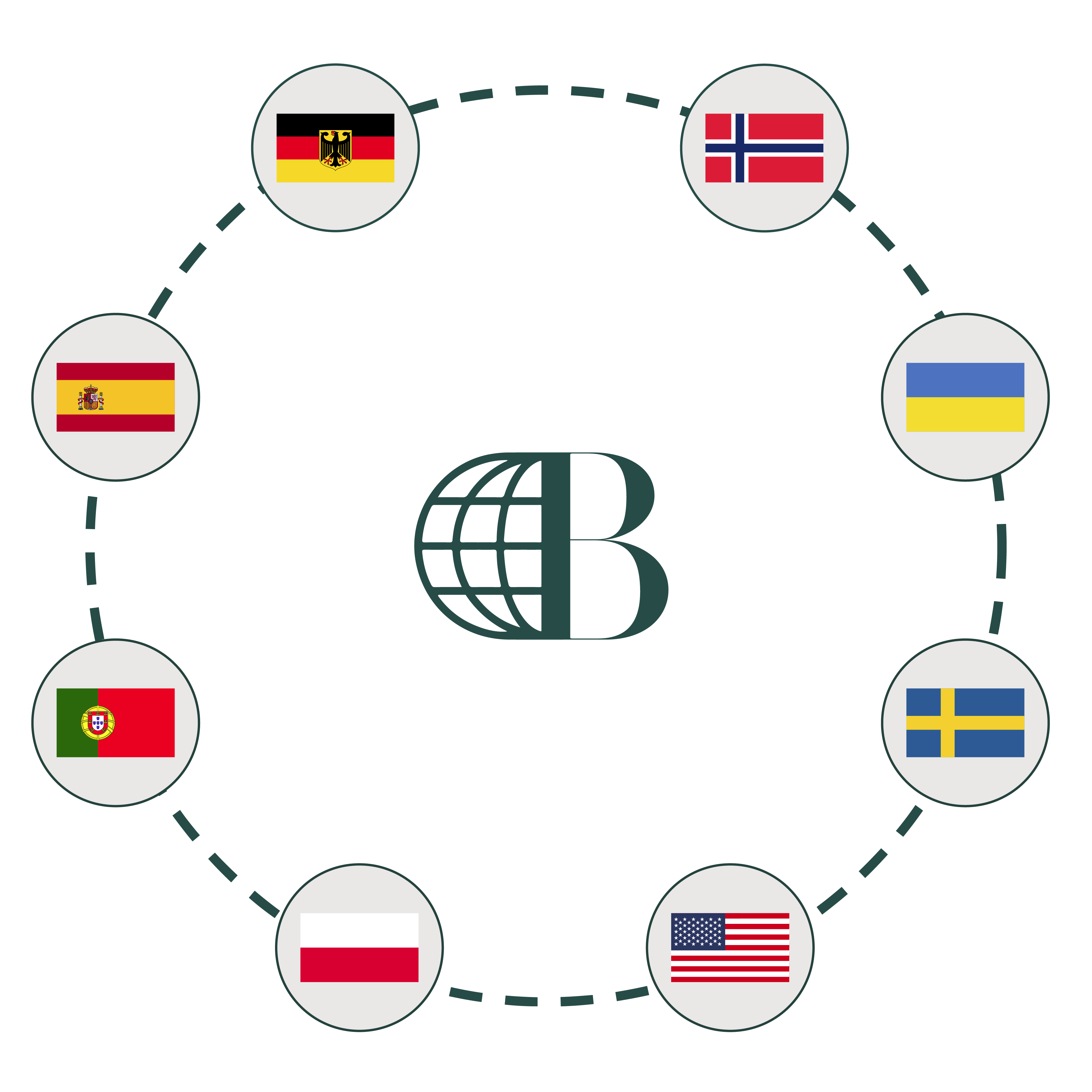 Solving the biggest problem in software development
Our hybrid delivery model is aimed to answer this problem. Borderless relies on a delivery model combining local industry experts working from within the customer's offices with the reach and scalability of nearshored remote professionals.
By placing experienced cross-border experts within the confides of our customer's offices the model relieves the alignment and communication issues often associated with traditional outsourcing. While the nearshored team will attend all relevant meetings and be available to the customer at any time our local team members act as liaisons between your in-house personnel and the nearshored team, helping to plan, communicate and execute tasks on an everyday basis. Furthermore, Borderless relies solely on developed European markets for nearshoring, relieving the cultural strain of vastly differing work habits and the operational coordination of greatly differing timezones.
Similarly, the reach, scale and economics of a setup with Borderless relies on the availability of resources in nearshored markets that may be prohibitively costly, or even unavailable, in a customers market. By building a multi-location team, staffing the precisely right expertise from a pool much larger than in any singular market, we regularly see a cost saving of approx. 30% as compared to fully local teams, even including some very senior and niche profiles.
Finally, working with a local partner on legal grounds, securing local compliance and contractual standards as well as the same bounds for data privacy and security, IP/patent law and sustainability concerns holds a marked advantage over dealing with a foreign vendor. All together our model offers a unique advantage over both fully local or fully outsourced models in that combining them with experienced cross-border experts at both ends alleviate these weaknesses while enabling the strengths of both.
Read about our services